---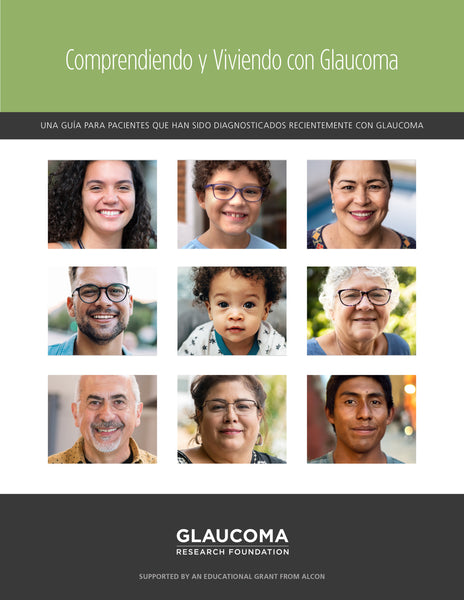 A comprehensive glaucoma guide for Spanish-speaking patients and their families. 40 pages.

Updated 2023 edition includes detailed and unbiased information about glaucoma, including:
Comprender qué es el glaucoma
¿Qué es el glaucoma?
Cuál es la función del ojo
El ojo con glaucoma
¿Se presentan síntomas?
¿Qué puede hacer para prevenir la pérdida de la vista?
Diferentes tipos de glaucoma
Detectar el glaucoma
¿Cómo se diagnostica el glaucoma?
Qué esperar durante los exámenes del glaucoma
Tratamiento del glaucoma
¿Existe una cura?
Medicamentos para el glaucoma
Cirugía de glaucoma
Vivir con glaucoma
Colaborar con su médico
¿Qué puede hacer para controlar el glaucoma?
Sus sentimientos son importantes
No permita que el glaucoma limite su vida
Gotas oftálmicas
Apéndice
Glosario
Guía de los medicamentos para el glaucoma
80 booklets per box. Price covers shipping, handling, and storage fees. Please note that we only ship within the United States.
Please allow 2 to 3 weeks for delivery.